Had heard a lot about this restraunt -
Pancham Puriwala
Location:
opposite to VT (CST) station
Best: (Its obvious but...) Puri
My son and me went to
Pancham Puriwala
. The shop serves fresh hot Puri's made right in front of you with Aloo and Dal/Channa. They also serve Methi puris and Batura's.
The person makes it right in front of you and you only get 2~3 varieties of Subji with it. With its limited menu, hole-in-the-wall kindof rustic ambience, it still serves great food. [incidentally a plate is a small 5 puris and channa/aloo]
They dont serve any soft drinks , but they do serve very nice , thick lassi!
Many families came for Brunch on the Sunday we were there. The pic you see above is ALL of the restraunt that has about 5 cramped tables in a open corner shop. So don't expect AC and Ambience! but just great Puri's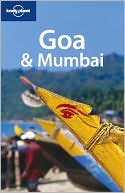 Subscribe to A.Karthiks blog